Diana Ossana, of Italian/Irish descent, was born and raised in St. Louis, Missouri. Diana attended Eastern New Mexico University in Portales, New Mexico, majoring in English/Political Science. She has published several short stories and numerous essays.
In 1992, at his request, she began a writing collaboration with the novelist/screenwriter Larry McMurtry, which continues to this day. The fruits of this collaboration include two novels, PRETTY BOY FLOYD and ZEKE AND NED, published by Simon and Schuster, numerous essays, as well as over thirty feature film scripts. They were co-writers and co-executive producers on three award-winning miniseries: "STREETS OF LAREDO" for CBS; "DEAD MAN'S WALK" for ABC; and "JOHNSON COUNTY WAR" for Hallmark Entertainment.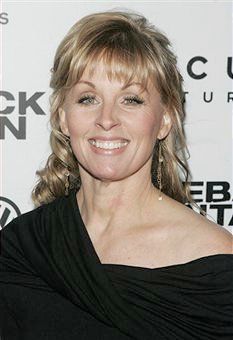 Diana and Larry received the Academy Award for Best Adapted Screenplay for BROKEBACK MOUNTAIN (adapted from a short story by Annie Proulx), directed by Ang Lee. In addition to co-writing BROKEBACK MOUNTAIN, Ossana was also a producer on the film, joining cast and crew during filming on location in and around Calgary, Alberta.
She has served on various film nominating committees and juries, including Film Independent and the American Film Institute's annual selection of the Ten Best Films of the Year in 2006, 2007, and 2011.
Ossana also taught screenwriting and writing historical fiction at the University of Iowa. She and Larry are currently adapting Paulette Giles' novel THE COLOR OF LIGHTNING for Ridley Scott and Scott Free Productions; developing a one-hour TV pilot; and Diana is currently adapting the book HOPE'S WISH as a feature film. She divides her time among Texas, New Mexico, Rhode Island, and Arizona.