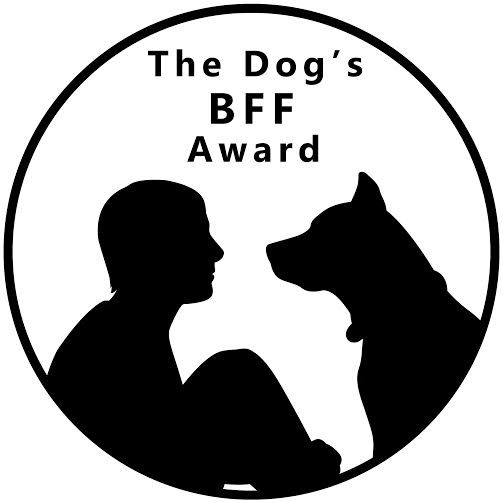 This short online course was written by DWA founder Lisa Tenzin-Dolma and DWA member Dale McLelland. A number of rescue charities are recommending the course to their fosterers and potential adopters. On successful completion of the course you will receive The Dog's BFF Award.
Would you like to understand your dog better and be able to read his body language, but don't want to study long-term to gain a qualification? Then the Dogs BFF Award is for you!
Dogs are our Best Friends, and this short course aims to help you to be a Best Friend Forever to the dogs in your life. You'll receive a 73 page course textbook in PDF format and a multiple choice questionnaire to complete and return after you've read the book. Your course book includes photos and exclusive video links with explanations of dog body language. After your questionnaire has been assessed, you will receive The Dog's BFF Award as a .jpg file that you can print and frame or put on your website. This will demonstrate that you have a good basic understanding of dog behaviour.
Contents:
About the Authors
Introduction
Part 1: Be Positive!
Part 2: Life Stages
Part 3: The Secret Language of Dogs
Part 4: Good Manners, Good Dog!
Part 5: Children and Dogs
Part 6: The Great Outdoors - Social Skills
Part 7: Dog Law
Part 8: Responsible Dog Guardianship
Course fee: £9.99
You can enrol on the course here.