Dr. Aurelian Stefan graduated in 2004 from University of Bucharest. He spent several months in the USA under the guidance of Dr. Jeff Young where he learned the skills necessary for performing successful large-scale neutering campaigns.
Dr. Stefan is the medical director for Animal Spay/Neuter International. He regularly organizes and participates in neutering projects throughout Romania, during which he will operate on approximately 40 to 50 animals per day. He is a pioneer for the humane population control of street dogs in Romania and is keen to develop and share surgical techniques. With this objective in mind, he developed Veterinary Training Camp with the assistance of Ruth Osborne. During these training sessions, he teaches other vets the skills required to perform modern spay/neuter procedures.
Website: ROMANIA ANIMAL RESCUE DBA ANIMAL SPAY/NEUTER INT'L
Come and join Dr Aurelian on Facebook: Romania Animal Rescue, Inc Dba Animal Spay Neuter International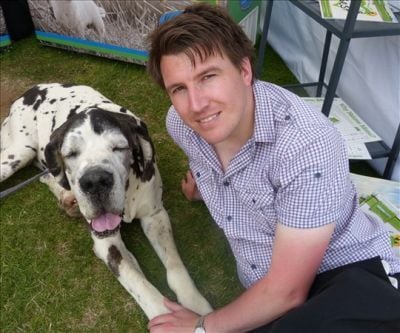 Animal Geographer Dr Daniel Allen has been described as "The Brian Cox of animal science". A unique commentator of the natural world, he is passionate about animals and is a confident media personality. Daniel was an expert juror for ITV's British Animal Honours 2013, and has gone on to feature on national radio stations and work with television production companies as a presenter and consultant.
Daniel's first book, Otter (Reaktion Books, 2010), was described by Virginia McKenna OBE as "the most brilliant mix of facts ancient and modern about the otter species". His latest book, The Nature Magpie (Icon Books, 2013), was praised as "part Walden Pond, part Origin of Species, and part Ripley's Believe It Or Not", by Dr Hal Herzog.
Daniel has become a respected journalist and animal advocate in the pet trade and beyond, focusing on controversial issues and otherwise unchallenged subjects. He has magazine columns in The Pet Gazette (News Hound), Small Furry Pets (Pet Nation) and Mental Health Today (Pet Therapy). He also regularly contributes to Practical Reptile Keeping and The Field, and has also written for the Sunday Express.
Daniel is the Founder, CEO and Director of Pet Nation (www.ukpetnation.com). He is on a mission to improve the lives of pets and raise awareness that positive change to pet welfare can only be achieved through "Putting Pets First". Since 2011 he has been exploring the UK in a bid to find his perfect pet. As a pet-free writer welcomed into the closed pet world, Daniel realised his experiences and encounters could help raise awareness about species-specific care, and help potential pet owners think more seriously about adding animals to their family.
Marc Bekoff, Ph.D., is professor emeritus of Ecology and Evolutionary Biology at the University of Colorado, Boulder, and co-founder with Jane Goodall of Ethologists for the Ethical Treatment of Animals.
He has won many awards for his scientific research including the Exemplar Award from the Animal Behavior Society and a Guggenheim Fellowship.
In 2005 Marc was presented with The Bank One Faculty Community Service Award for the work he has done with children, senior citizens, and prisoners and in 2009 he was presented with the St. Francis of Assisi Award by the New Zealand SPCA.
In 1986 Marc became the first American to win his age-class at the Tour du Haut Var bicycle race (also called the Master's/age-graded Tour de France).
Marc has published more than 1500 essays (popular, scientific, and book chapters), 31 books, and has edited three encyclopedias. His books include the Encyclopedia of Animal Rights and Animal Welfare, The Ten Trusts (with Jane Goodall), the Encyclopedia of Animal Behavior, the Encyclopedia of Human-Animal Relationships, Minding Animals, Animal Passions and Beastly Virtues: Reflections on Redecorating Nature, The Emotional Lives of Animals, Animals Matter, Animals at Play: Rules of the Game (a children's book), Wild Justice: The Moral Lives of Animals (with Jessica Pierce), The Animal Manifesto: Six Reasons For Increasing Our Compassion Footprint, Ignoring Nature No More: The Case For Compassionate Conservation, Jasper's Story: Saving Moon Bears (with Jill Robinson), Why Dogs Hump and Bees Get Depressed: The Fascinating Science of Animal Intelligence, Emotions, Friendship, and Conservation, Rewilding Our Hearts: Building Pathways of Compassion and Coexistence, The Jane Effect: Celebrating Jane Goodall (edited with Dale Peterson), The Animals' Agenda: Freedom, Compassion, and Coexistence in the Human Age (with Jessica Pierce), and Canine Confidential: Why Dogs Do What They Do. Unleashing Your Dog: A Field Guide to Giving Your Canine Companion the Best Life Possible (with Jessica Pierce) was published in March 2019.
Marc writes regularly for Psychology Today and his homepage is marcbekoff.com.
A list of his essays on dogs can be found here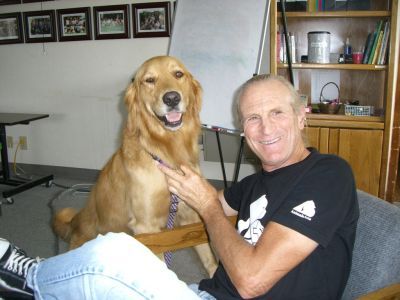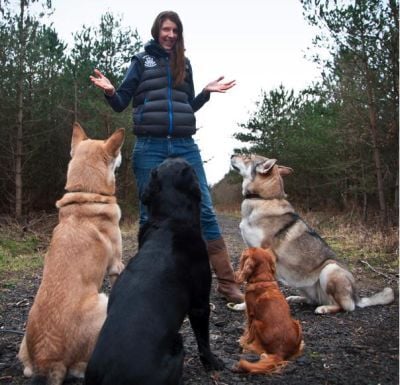 Dr Isla Fishburn has a PhD in Conservation Biology and studied Zoology as an undergraduate. Isla is passionate about creating a connection between wildlife and nature and it was during her three years working with wolves that she observed the importance of conservation beginning at home. Isla realised that many people failed to understand the natural behaviour of their dog, often appearing to chastise a dog for displaying a behaviour that is normal for this species. Isla changed her way of thinking in that, if her goal is to educate people about wildlife she must first educate them about how to work with and understand the needs and behaviour of an animal that a person has chosen to co-exist with - a dog.
Isla has worked in rescue centres and volunteers as a behaviourist for Wolfdog Rescue. She has spent three years working with wolves, wolf hybrids and wolf dogs as well as domestic dogs since 2008. Isla works as an holistic dog behaviourist and owns Kachina Canine Communication. She offers local and national courses as well as one to one consultations and educational talks and workshops.
Isla recognises that each dog is different and works by understanding how a dog's innate character, its diet, any trauma it has experienced and the age this occurred, environment, family dynamics and natural healing can help understand and resolve a dog's behavioural issue by helping its wellbeing. She works using patience, calm energy and non-threatening body language and uses Reiki and Bach Flower Remedies.
Isla's research interests lie in natural healing and dogs' responses to this, as well as stress indicators in different dogs and how diet and scent are used as communication tools in dogs. Isla has written several articles for various online, business and editorial sources and she is currently writing her first book. Isla is passionate about working in communication and co-operation with other dog professionals. By pooling all resources together it will make our efforts to help dog welfare and wellbeing more effective.
Isla believes that we owe it to our dogs to understand their needs, limitations and expectations and how to recognise these. As an animal that humans domesticated and who, today, decide to co-exist with, it is only right that we provide everything we can to make sure our dogs' wellbeing is safeguarded and in a state of balance. In order to achieve this we need to understand the subtleties that make up a dogs world.
Isla lives in Northumberland with her partner and their four dogs - each one having their own unique traits and responses to their world. Isla believes each dog we have the pleasure of co-existing with will be a teacher for us to learn, both about the dog as well as ourselves. Isla's website is Kachina Canine.
Lisa is an Accredited Animal Behaviourist with a Distinction in Canine Psychology. She is the founder of the Dog Welfare Alliance and is founder and principal of The International School for Canine Psychology & Behaviour, a globally accredited distance learning training college. In 2009 she was awarded an honorary Doctorate in Humanities for her lifetime achievements.
Lisa is a member of the Association of INTODogs, Pet Professional Guild and Pet Dog Trainers of Europe.
Lisa is the author of 34 books, five of which are about dog behaviour and training, and is considered one of the authorities on street dogs and feral dogs.
Lisa's website can be found here.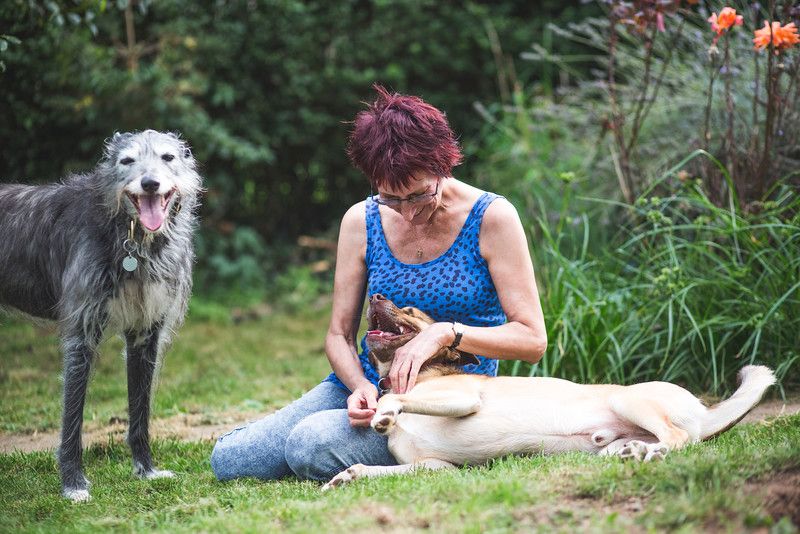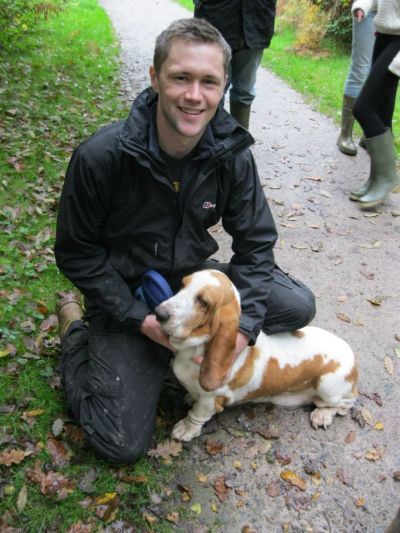 After studying Animal Management, Mark was one of the first people to qualify for an advanced apprenticeship in Animal Care. He was subsequently given the opportunity to manage a boarding kennels, cattery and rescue home, where hundreds of dogs were rescued from breed charities such as Beagle Welfare, Basset Welfare and Labrador Retriever Rescue. he still an advisor and re-homing officer for Basset Welfare.
Following this, Mark was given the opportunity to work in Dog Law with leading solicitor Trevor Cooper. He accompanied Trevor across the UK, holding seminars to a wide range of audiences from pet owners to police, dog wardens and professionals. Mark has done presentations at events such as The Pet Show 2013 in Stoneleigh, focusing on meeting the welfare needs and responsibilities of dogs.
In his free time, Mark is Treasurer & Show Manager of the South of England Basset Hound Club. He is on the committee on one of the biggest dog shows, Windsor Ch. Show (often regarded as the 'Summer Crufts').
Mark volunteers for the YKC (Young Kennel Club), and is an official Kennel Club steward at events such as Discover Dogs and London Pet Show. He occasionally judges under Beagles and Bassets, as well as being requested to judge at many Ring-craft and fun dog events.
Mark has a blog (www.markwalden.org) where he conducts views, reviews and interviews with dog specialists and charities from various areas of the dog industry. The Kennel Club have produced a long statement that was tailored by Mark's articles regarding compulsory microchipping. He has often been requested to guest blog on pet magazines and websites.
Amelia Welham BSc (Hons) BVSc MRCVS
Amelia qualified as a veterinary surgeon from Pretoria University in South Africa. She previously worked in Johannesburg and London UK before moving to Somerset, UK. She is highly respected for her compassionate approach to animals and their carers, and for her dedication to health, wellbeing and welfare. Amelia is the veterinary consultant for The International School for Canine Psychology & Behaviour, and she is a strong advocate for rescue shelters and foster dogs.
Amelia enjoys canine and feline internal medicine and is renowned for swiftly building a rapport with her clients and their animals. She consults at Vets 4 Pets in Somerset. Amelia lives near Bath with her husband and their daughter.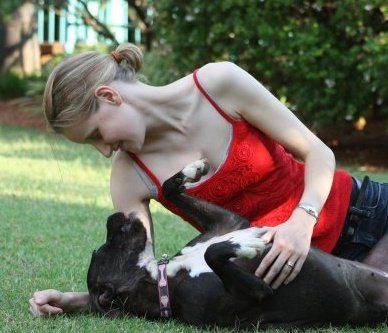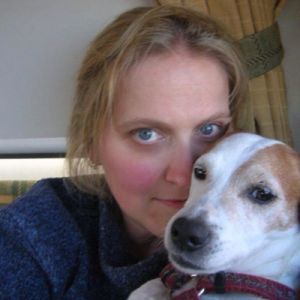 Sarah has worked as an Animal Welfare Officer for the Borough of Poole for over 20 years and has an excellent record for reuniting dogs with owners and am proud to have a non destruct policy. She works with local reputable dog rescue charities, providing guidance and advice when needed as well as microchipping.
She is committed and passionate about animal welfare. Her particular area of interest being the issues surrounding dogs in this country (UK) and has a great understanding of the related laws and how to apply them.
She believes good, clear communication is key to resolving most of the public complaints she deals with. This can involve a lot of confrontation, which has resulted in her developing good and effective communication skills. She enjoys challenging herself and doesn't shy away from the more complex complaints that are reported.She enjoys working both in a team and on her own, and welcomes new and challenging ideas.
In the future she would like to become more involved in campaigns to re-new the dog laws in this country, in particular ending Breed Specific Legislation. She would also like to be more involved in educating people about responsible dog ownership and the welfare of their dog, to include the more hard to reach and/or impoverished area's of UK
She has a keen interest in canine psychology and behaviour and is hopefully looking to start a foundation degree later this year.
Previous work has included veterinary nursing and working for the RSPCA which included the care and rehabilitation of dogs/animals before rehoming.
Sarah lives in Wimborne st Giles, Dorset with my 3 rescue dogs 'Charlie' the JRT, 'Willow' the Labrador and 'Ty' the American Bulldog – all rescues. A Persian cat called 'Eddie' and 5 ex battery hens 'Red, Gutsy, Betty, Blondie and Sandy'.
Toni Shelbourne, Author, Certified animal behaviourist, Real dog yoga and Ttouch practitioner
Toni Shelbourne (married name Toni Sherman) started her career with animals in 1989, when she was employed by The Guide Dogs for the Blind Association. She quickly progressed from kennel staff to supervisor and then on to the staff training department, where she managed all the City and Guilds kennel programmes.
In 1997 Toni studied under Linda Tellington-Jones and other top Tellington TTouch Instructors to become a Tellington TTouch Companion Animal Practitioner. She was one of the first to qualify in the UK, and has really seen TTouch grow over the years in Britain and around the world.
In September 2000 she left GDBA to pursue her passion for the Tellington TTouch Training Method and has been practising ever since. As a level 3 Practitioner, Toni is now one of the highest qualified practitioners in the UK. In 2004 she dual qualified as an equine practitioner, although she chooses to concentrate on companion and captive wild animals.
For ten years she worked with socialized wolves at the UK Wolf Conservation Trust as a senior handler and education officer, and left in 2011 to concentrate on her animal behaviour business and writing.
Toni writes articles for national dog magazines and rescue society newsletters. Her first book, The Truth about Wolves and Dogs, (Dispelling the Myths of Dog Training), was published 2012. It has had amazing reviews. In 2013 Toni teamed up with MSW Media to create four short videos for YouTube to accompany the book. She has since gone on to write Among the Wolves: Memoirs of a Wild Handler, and four other books in a series called HELP! My Dog….. which covers various canine behaviour problems.
Toni has experience working with domesticated, wild, exotic and zoo animals. As well as seeing private clients, Toni runs workshops and gives talks and demos. She teaches staff from all sorts of animal organizations, including zoos. She continues to add to her skills and is a certified animal behaviourist and Real Dog Yoga Instructor. She lives in Oxfordshire, England.
www.tonishelbourne.co.uk
Facebook page: Toni Shelbourne Animal Behaviourist & Author
For the HELP! My Dog… book series visit www.skinnydogbooks.jimdo.com
Twitter: @tonishelbourne
YouTube: The Truth about Wolves & dogs
http://youtu.be/FToPD1EEES0 Video One - Why I wrote the book
http://youtu.be/Q1m8PW--0iM Video Two - The Wolf Pack
http://youtu.be/oZhi6D41yvM Video Three - Canines / Humans
http://www.youtube.com/watch?v=4cbsrT4zMhU Video Four - The Art of Canine Communication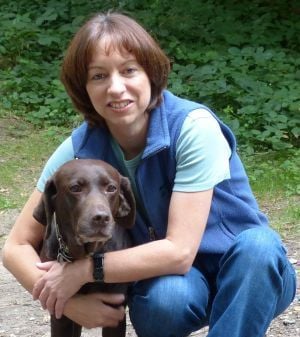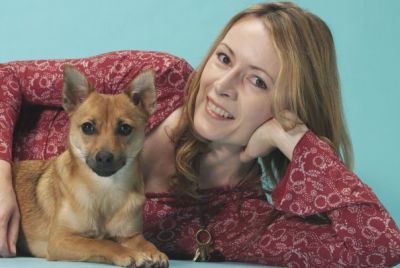 Sarah Whitehead BA (Hons), MSc
Sarah Whitehead is an international lecturer and pet behaviour counsellor. She sees dogs and cats with behavioral problems on referral from veterinary surgeons across the south of England, under her company name of the Alpha Pet Behaviour Practice. She has an MSc in Animal Behaviour and is a member of the APBC (Association of Pet Behaviour Counsellors), a past public relations executive for the APDT (Association of Pet Dog Trainers) and MD of Alpha Education - an organization providing accredited education in the field of behaviour and training.
Sarah runs the Clever Dog Company® chain of puppy and dog training classes, all based on the most modern methods of teaching both people and their pets, with several branches now established across the South of England.
Sarah is the author of more than twenty behavioural and training books, booklets and videos including Puppy Training for Children, The Puppy Survival Guide and Clever Dog: The Secrets Your Dog Wants You to Know.
Sarah is a regular contributor to the specialist press, a feature writer for 'Dogs Today' magazine, and is frequently quoted in the national press.
Her TV appearances include 'Pet Rescue' for Channel 4, two series of 'Barking Mad' for the BBC, 'Give a Pet A Home' for ITV, 'Open House' with Gloria Hunniford for Channel 4, and Richard and Judy - to name a few!
Sarah is a favourite guest on numerous radio programs, including BBC Radio 4 and a phone-in show on BBC Radio Berkshire.
As well as animal behaviour, Sarah has a special interest in human psychology. She is an NLP Master Practitioner (a branch of cognitive psychology) and has a passion for successful strategies in adult learning.
Sarah's websites are:
www.cleverdogcompany.com
learntotalkdog.com
www.thinkdog.org
Sarah Fisher, Ttouch instructor and behaviour counsellor.
Sarah Fisher is the founder of ACE, Animal Centred Education, and is a behaviour counsellor. She trained in TTouch with Linda Tellington-Jones and Robyn Hood and organises the TTouch trainings for the UK. She has worked with animals for over seventeen years and teaches staff workshops for many of the UK's top animal shelters including Battersea Dogs and Cats Home, the Mayhew Animal Home, Blue Cross, Wood Green Animal Shelter and Dogs Trust, working with their long-stay dogs and other animals with behavioral issues. Sarah also fosters challenging puppies for Battersea Dogs and Cats Home and assesses dogs for court cases.
Sarah works with private clients, and lectures around the UK and internationally and has given talks and demonstrations on dog and horse handling and behavior for a variety of organisations, including the United Kingdom Register of Canine Behaviourists, the Association of Pet Dog Trainers, the British Veterinary Nurses Congress, the International Companion Animal Welfare Conference (Czech Republic, Slovenia, Germany, Italy, Hungary, Latvia), Guide Dogs for the Blind Association, the Association of Dogs and Cats Homes, Canine Partners for Independence, Dogs for the Disabled Association, the Association of Chartered Animal Physiotherapists, the McTimoney Chiropractic Conference, Harper Adams University vet physio course, The Kennel Club (Discover Dogs), the Dog Groomers Association, Pet Care Trade Association, The Association of Behavior Counselors (South Africa), the Tellington TTouch Organisation (USA) the veterinary nursing staff at the Queen Mother Hospital RVC, dog breed clubs, dog training centers, riding clubs and the Irish Horse Welfare Trust.
Sarah is a regular teacher on the Dogs Trust International Training Program and teaches workshops both here and abroad. In 2011 she went to Romania where she worked with many traumatized and neglected horses that were in the care of GIA (Group Initiative for Animals). She also teaches on the TTouch Equine Practitioner Training Clinics in the UK and South Africa. Rescue work is closest to her heart and Sarah has taught workshops in Poland, Romania and Holland for rescue organizations, and has created a new series of workshops under the title Cool to be Kind with Marie Miller, promoting kind and effective handling and training techniques for dogs and horses.
Sarah Fisher is the author of Know Your Horse Inside Out, Unlock Your Dog's Potential and co-author of 100 Ways to Train the Perfect Dog and 100 Ways to Solve Your Dog's Problems with Marie Miller, all published by David and Charles Ltd. These books have been translated into several languages and she is frequently asked to teach behavior and training workshops for a variety of groups in Europe. She has co-written The Difficult Horse with Karen Bush which will be published by Crowood Press in 2012.
Sarah has contributed articles to many national magazines including Your Dog, Your Horse, Horse and Rider, Pony Magazine, Horse Quarterly (South Africa), Dogs Monthly, Our Dogs, Natural Horsemanship Magazine, Dressage Magazine, NFU Countrywide Magazine, Bath Life, Salisbury Life, and Dogs Today. She has contributed many articles to online publications, and she films training videos for the well known Horse Hero website where her blogs can also be read.
She has appeared at many educational events including the Wag and Bone Show, and the Cold Wet Nose Show, Your Horse Live, the Holistic Horse Show, London Pet Show and Discover Dogs. She has also made numerous television appearances including Talking to Animals (ITV1 and National Geographic), BBC Breakfast News (BBC1), GMTV (ITV1) Richard and Judy (Channel 4), The One Show (BBC1), Only Fools on Horses (ITV1), Underdogs (CBBC), Pet Rescue (Channel 4), Animal Rescue Live (BBC1), My Pet Shame (Sky 1), Celebrity Dog School (BBC1) and as the pet expert for the ITV1 show This Morning. Sarah has also worked with Blue Peter dog, Barney, and has appeared on the television show (BBC1). She was a judge on Over the Rainbow (BBC1) for Andrew Lloyd Webbers search for Toto. Sarah has also been interviewed many times on local radio stations, including BBC Radio Somerset, BBC Radio Bristol, BBC Guernsey and BBC Radio Berkshire, giving advice on animal training and behavior, and is a regular guest on the 12 o'clock show for BBC Radio Bristol.
Sarah has a blog at: http://www.blog.ttouchtteam.org.uk/blog
Sarah is married to actor Anthony Head. Together they run Tilley Farm in Somerset, UK. Website: http://www.tilleyfarm.org.uk/