Well known as a member of
"The Supremes" and for the extraordinary range of her voice, Susaye's career started at an early age with babyfood commercials.
While growing up in New York City as a teenager, she continued to do commercials and attended Professional Children's School. Later, she teamed up with Harry Belafonte and recorded his "Streets I Have Walked" album and did several television performances with him. Susaye majored in drama at the High School of Performing Arts, made famous by the hit movie "Fame."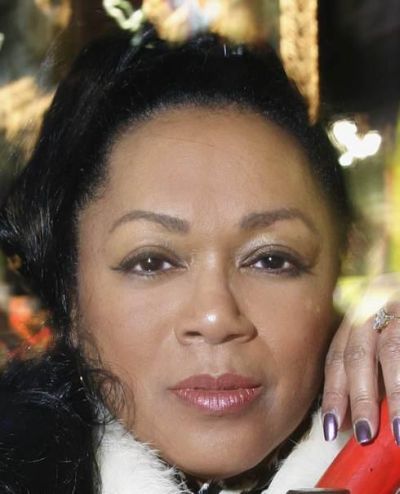 While still very young, she traveled with musical genius Ray Charles, as a Raelet and featured vocalist, and she fronted New Birth's first million-seller "Until It's Time For You To Go," which still has a strong R&B and Hip-Hop following today.
Susaye joined Stevie Wonder's Wonderlove and sang a duet with him: "Joy Inside My Tears" on his "Songs In The Key of Life" album. She began a long, ongoing writing association with him. Together they penned many tunes, including "I Can't Help It," which appeared on Michael Jackson's hit album "Off The Wall" and has been covered and sampled numerous times-as De La Soul's hit "Breakadawn;" as Portrait's "Here We Go Again," which received a B.M.I. pop award for being one of the most performed songs of the year; and most recently on Mary J. Blige's current album "Mary" as "Sexy."
Susaye co-wrote Deniece Williams' first million seller "Free," which has been recorded many times: most recently sampled by the notorious Lil Kim on her latest cd, by Debelah Morgan as "It's Real," by DJ MIC Geronimo, by Ice Cube as "The Freshest MC in the World," and by Polygram's Will Downing, who also has recorded other tunes ("Lover's Paradise" and "Island") by Susaye. Susaye co-wrote and sings the vocal for "In Your Arms" with Miramar Recordings' jazz pianist Roger Smith on his current album "Both Sides," which has won many jazz awards for him.
Susaye was the last member of the Supremes signed to Motown Records, with Mary Wilson and Scherrie Payne. She traveled the world, doing live performances, major television shows and press events; she recorded the last two Supremes albums "High Energy" and "Mary, Scherrie and Susaye." This group of Supremes became known as the most musical of all combinations of Supremes, featuring all of them as lead singers and scoring their last charted hit "I'm Gonna Let My Heart Do the Walking." Susaye and Scherrie recorded an album for Motown called "Partners," and produced, wrote and arranged all of the songs.
Susaye hosted her own cable T.V. show "Hollywood Hot," which featured major recording stars, music videos, and Hollywood stories. Susaye then moved to London, where she was instrumental in introducing Island Records' jazz saxophonist, Courtney Pine, singing the vocals on his first crossover hit single "Children of the Ghetto." This single established him as England's premier young jazz player. There were many personal appearances by Susaye with his popular group throughout Europe. Susaye also recorded the last duet with legendary jazz singer Billy Eckstine.
An accomplished artist as well as musician, Susaye has recently finished writing and illustrating her first children's book "Those Cousins" and is currently developing her first animated and live-action feature film "The Shadowranger," for which she has designed an accompanying limited edition comic book.
Susaye's website is: http://www.supremextreme.com/home.html
You can also find her on Facebook